Disclaimer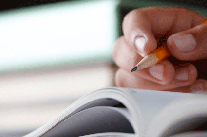 No Rendering of Advice
Information on this website is for your research purposes only – it is not a substitute for
obtaining advice related to your specific needs from a certified professional accountant.
Any information we provide via this website does not imply an accountant-client
relationship. You must seek the advice of a professional accountant as it relates to your
specific situation.
Any U.S. federal tax advice contained in this website is not intended to be used for the
purpose of avoiding penalties under U.S. federal tax law.
Accuracy of Information
We have made reasonable efforts to post accurate, timely information on this website;
however, we do not warrant that any information contained in or made available through
this website is accurate, complete, reliable, current or error-free. We assume no liability
or responsibility for any errors or omissions in the content of this website or such other
materials or communications.
Disclaimer of Warranties and Limitations of Liability
This website is provided on an "as is" and "as available" basis. Use of this website is
at your own risk. We and our suppliers disclaim all warranties. Neither we nor our
suppliers shall be liable for any damages of any kind with the use of this website.
Links to Third Party Websites
Judith C. Murray, CPA does not endorse or guarantee third-party links which are
provided on this website for your convenience only. By clicking on a third party link, you
will leave our website; Judith C. Murray, CPA is not responsible for the content of
any third party websites and their privacy and security policies may differ from ours.