About Judith C. Murray, CPA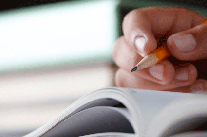 A Certified Public Accountant licensed to practice in the State of New Hampshire, Judy Murray has over 30 years' experience helping individuals and small business owners navigate ever-changing tax laws and assisting them in making strategic decisions to minimize taxes.
Formerly with Arthur Young & Company and the American Institute of Certified Public Accountants' Professional Ethics Division, Judy was initially licensed in the State of New York and later in the Commonwealth of Massachusetts. Her credentials include:
Master of Business Administration in Finance, Fordham University
Bachelor of Science in Business Administration, Boston University
Certificate of Advanced Graduate Studies in Business/Accounting, Pace University
To keep abreast of changing tax laws, Judy takes numerous continuing education courses annually. She has presented for the Massachusetts Bar Association and the Granite State South Board of Realtors, authored articles for several professional publications, and is a member of various professional organizations. Adept in helping clients understand the complexities of tax laws and impending changes, Judy specializes in tax planning and preparation in the following areas:
Individuals
Corporations
Partnerships
Limited Liability Companies
Trusts and estates
Gift taxes
All state returns
As a Certified Public Accountant, she can represent you before the IRS should you be audited. In addition, she can assist you with problem resolution for state taxation authorities.