Our privacy policy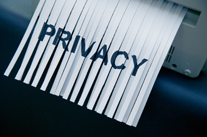 We value your trust.
Gaining and maintaining your trust and confidence is of utmost importance to us. Federal law requires all Certified Public Accountants to inform clients of their privacy policies and how they protect the non-public personal information that is collected. CPAs' professional confidentiality standards continue to be even more rigorous than those required by law.
This policy applies to all current and former clients. Please take a moment to review this privacy policy, and contact us with any questions or concerns.
We collect non-public personal information in order to provide tax and financial services to our clients. It is derived from information our clients provide to us, including but not limited to, tax organizers and worksheets, government related documents, conversations with you, correspondence from you as well as information received from outside sources or companies.
We respect your right to keep your personal information private.
Consistent with our CPA code of professional conduct, we do not disclose any personal information about our clients to anyone without their specific consent, except as required or permitted by law. Such circumstances would include, but not be limited to, providing information to regulatory authorities, to employees and to unrelated third parties who need to know such information in order to assist us in providing services.
To protect our clients' information, we comply with professional guidelines and handle our client files with the utmost care and security to prevent access by unauthorized parties. Keeping our clients' personal information private is a high priority to ensure your trust. We maintain physical, electronic, and procedural safeguards in compliance with our professional standards.
We appreciate the opportunity to work with you and to continue to earn your trust.